Patriots vs Loyalists
Choose a side and battle it out!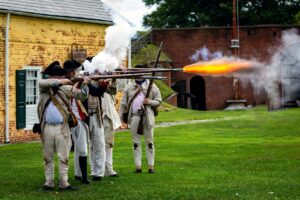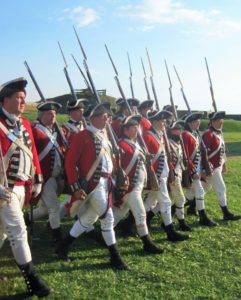 Many people think that the Civil War was the first war dividing Americans, but this is far from true. The Revolutionary War was not just fought between Americans and the British Empire, but Patriots and Loyalists as well, from the 13 Colonies to Canada. Choose a side and swear an oath of loyalty, declare your independence from or allegiance to the Crown and have some fun with games like tug of war and sack races. Musket drills, hands-on Living History activities, games and competitions, guided tours, cannon demonstrations and MORE surprises!
Bring a picnic and enjoy the pop-up Revolutionary Spirit Tavern with our friends from Warehouse on Watts.
Back to Events
Purchase Your Tickets Today
Similar Events