Siege Weekend
Nov 9 & 10 at The Fort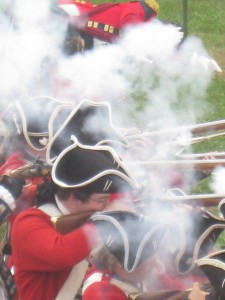 Experience the battle that defined the Fort at our annual flagship event! Four full scripted battles tell the story of the greatest bombardment of the Revolutionary War. Guided tours, living history activities and demonstrations, musket drills, weapons demonstrations and so much more!
ATTENTION REENACTORS: Are you registered? Send email to FortMifflinInfo@gmail.com for details.
Saturday and Sunday 10am-4pm – Battle Reenactments at 11am and 3pm!
Please read our disclaimer on our reenactment events.
Back to Events
Purchase Your Tickets Today
Similar Events