SHOOT!
Special Photography Hours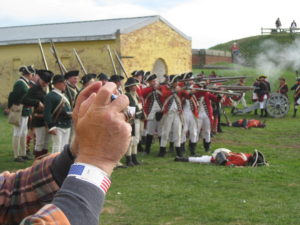 Take your best shot in the unique natural environment of Fort Mifflin. From the walls, to the moat, the High Battery and the Delaware River beach, photographers are sure to enjoy and be challenged by the creative potential of the Fort. Experienced photographers will be on hand to provide suggestions. Capture the "Golden Hour" and unique sunset over the west wall. BYO picnic and enjoy the riverfront picnic area.
SPECIAL OPPORTUNITY – Sponsor a cannon shot to honor someone special. Certificate provided.  Additional fee applies. Nothing says "Congratulations Graduate!" or "You're an Awesome Dad!" like a cannon blast!!
Back to Events
Purchase Your Tickets Today
Similar Events