The 4th at the Fort
Celebrate American Independence at the "Fort that saved America!"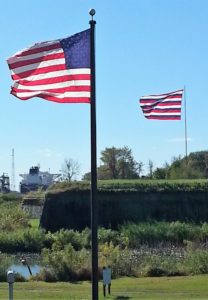 Escape the downtown crowds and celebrate the birth of our nation on an actual Revolutionary War battlefield. Games, guided tours, musket and cannon demonstrations. Bring a picnic to enjoy in our riverfront picnic area.
History LIVES at Fort Mifflin!
Back to Events
Purchase Your Tickets Today
Similar Events