World War II – Explore the Eastern Front!
@ The Fort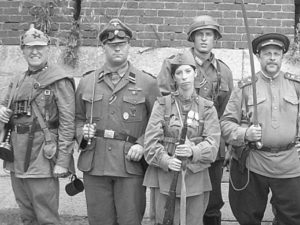 Experience World War II history from the Eastern Front!  Living history activities with soldiers and civilians, guided tours, "rifle" drills, "grenade" toss, guided tours and MORE!
July 22nd and 23rd – 10am to 4pm both days!
Tickets NOW ON SALE.
Please read our Disclaimer for our reenactment events.
Back to Events
Purchase Your Tickets Today
Similar Events