Upcoming Events
@THE FORT
Fort Mifflin hosts many exciting, educational and paranormal events throughout the year. View our calendar below to get your tickets to the next amazing event.
TAKE A SHOT FOR THE FORT at Fort Mifflin's Fifth Annual Golf Outing!
If you are interested in hosting your own event at The Fort, learn more about our Fort Rentals.
Paranormal Friday at Fort Mifflin will introduce novice ghost hunters to the long history of hauntings here at Fort Mifflin with a guided Ghost Tour and a workshop highlighting the technology and equipment used in paranormal research. Enjoy small group investigation of the "hot spots" with experienced paranormal researchers using all the latest technology. This […]
View Details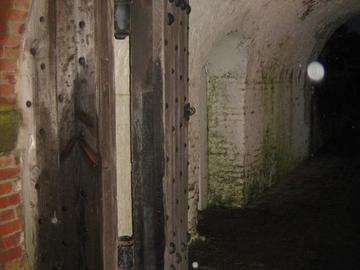 Grab a front-row seat for the Tall Ships
Enjoy spectacular riverfront vistas as the Tall Ships set sail for Philadelphia.  Come for a festival atmosphere complete with expanded viewing areas atop the Fort walls, living history activities, and exchange of friendly fire with artillery salutes for the arriving vessels!  Fort Mifflin will be THE BEST  site to see the ships under full sail as they […]
View Details
Celebrate Independence Day a little early by visiting the Fort that Saved America! We will be hosting Revolutionary War reenactors (soldiers and citizens), cannon demonstrations, kids drills, and other fun activities. 10 AM – 4 PM Get your tickets here (via TicketLeap)!
View Details
BRAND NEW FOR 2015! Fun and Wargames is an geektacular event spotlighting games in the past and present. It's designed to provide a venue for game enthusiasts of a variety of platforms (tabletop, roleplaying, electronic, etc.) and genres (fantasy, sci-fi, steampunk, historical, and everything in between) to get together and have fun. Come to the […]
View Details
As the 150th anniversary of the Civil War continues, come visit Fort Mifflin for activities devoted to the War Between the States. Come for hosting living history displays and a Civil War encampment, weapons demonstrations, and hearth cooking. Visitors can participate in a scavenger hunt and attend our guided tours of the Fort, which served as a […]
View Details