Thank You, Sponsors!
From The Fort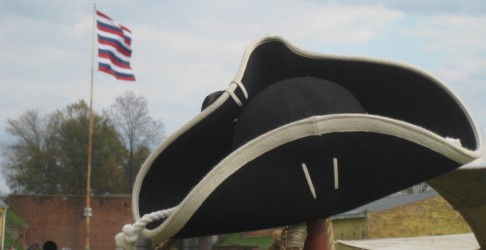 All of us at the Fort that Saved America would thank everyone who donated to our annual fundraiser, "The Spirit of the Fort."  Especial thanks to the following generous sponsors:
Colonel Level Sponsors:
Robert & Margot Keith
M&T Bank
Major Level Sponsor
Morris J. Cohen & Co., PC
Captain Level Sponsors
Univest Bank & Trust Company
Mr. and Mrs. Harry G. Dittman
We also would like to give a "tip of the tricorn" to those who made generous donations for the silent auction:
The Philly Pops: http://www.phillypops.com/
The London Grill: http://www.londongrill.com/
Brandywine River Museum of Art: http://www.brandywinemuseum.org/
Mutter Museum of the College of Physicians: http://muttermuseum.org/
Valley Brook Country Club: http://valleybrookgolf.com/home/
Bridget Foy's: http://www.bridgetfoys.com/
The Grand Opera House: http://www.thegrandwilmington.org/
Chaddsford Winery: http://www.chaddsford.com/root/index.asp
Philadelphia Museum of Art Craft Show: http://pmacraftshow.org/
The Philadelphia Flyers: http://flyers.nhl.com/
Robesonia Redware: https://www.robesoniaredware.com/
Ann Taylor: http://www.anntaylor.com/
Anthropologie: http://www.anthropologie.com/anthro/index.jsp
Athleta: http://www.athleta.com/
Khyber Pass Pub: http://www.khyberpasspub.com/
WMMR: http://www.wmmr.com/
Eastern State Penitentiary: http://www.easternstate.org/
Grimm Philly Twilight Tours: http://www.grimphilly.com/
PJ Welihan's: http://www.pjspub.com/index.php
Dave Stabinski
Jason Miller
John Marshall
Michael Guerrero
Beth Beatty
Board of Directors, Fort Mifflin on the Delaware
Special thanks to Pollyodd Limoncello for after-dinner drinks.
And a special thanks to all of you who donated to help support The Fort that Saved America!